This growing series of 'Get In Touch' Media is written by Peter Bull MBE Dip THP FRSA
…The Get In Touch series :
Concentrates on helping busy people who want factual information in a concise and structured way.
My books assumes no previous knowledge or experience whilst helping the reader overcome the anxiety associated with this skill.
They guide the reader through the requirements for making a living from their given skills.

Hi there! I'm Peter

I am a qualified teacher, trainer and veteran Toastmaster. I am a founder member of the Professional Speakers Association in the UK and received an MBE from the Queen in 1996.
I am a qualified Hypnotherapist and Psychotherapist which I have practiced, in the early years of the century.
I help develop individuals for self employment and business success through the practical application of self development. I have trained bricklayers and carpenters for fifteen years following the running of my own building business for the previous ten years.
Amazon Review: Get In Touch With Your Mental Health
---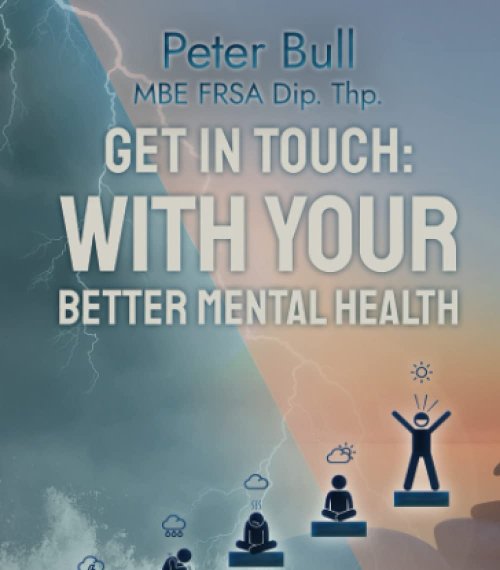 "Reviewed on 25 August 2021
This is such an easy-to-read but also really practical book for those with anxiety – I loved the straightforward 'Things to Try' sections at the end of each chapter. Lots of ways to get you back on track if things are getting tough. Highly recommended.".

5.0 out of 5 stars Really helpful book!
---